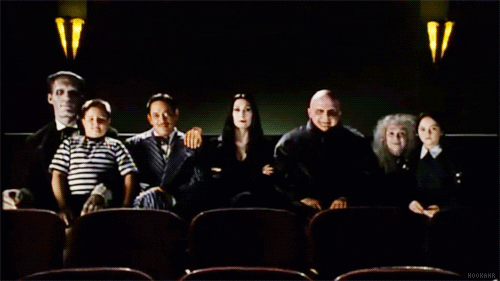 As many of you probably know I like LOVE Halloween. Months before October, Eli and I begin plotting what we will be. We try to think of awesome, unique costumes that will put to shame our costumes from the year before. I love setting aside a whole day to go to the pumpkin patch, feed the animals, drink apple cider, and pick out pumpkins for carving. Of course pumpkin carving is an experience all of it's own. I will not settle for the typical triangle eyed smiley pumpkin – oh no, I want to carve Jack Skellington, a zombie, or a witch on a broom. I have to participate in as many festivities and have the b-jesus scared out of me as many times as possible. This year I won't be in the U.S. for Halloween but I'm determined to still celebrate. While traveling it's easy to get caught up in the culture of the country that you are in and forget about the traditions and cultures of your home, this happens to me a lot. But I refuse to let Halloween pass by with a side thought and a shrug of my shoulders. Here is how I'm keeping my favorite holiday alive and with me through my travels.
Although to the normal eye it may look like I dropped the ball on my costume, dressed in my everyday clothes, this however is not the case. I'm a Homicidal Maniac and as Wednesday Addams has taught me "They look like everybody else".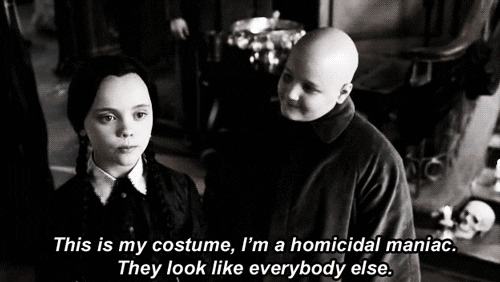 Congratulating any and every person dressed up and cheerfully singing "Happy Halloween" to the passersby.
Reminiscing about past Halloweens: telling funny stories and bragging about past costumes. 
Telling all my friends to post a million pictures of their costumes and greedily stalking them on Facebook and Instagram.
Reading articles (26 Sexy Costumes That Shouldn't Ever Exist) and watching hilarious videos showcasing ridiculous costumes.

Not so patiently waiting for Jimmy Kimmel's annual video where parents tell their kids that they ate all their Halloween candy.
Having a contest of who can find the creepiest/scariest stories online.
Watching EVERY and ALL Halloween Snapchat there is.
I will still buy an absurd amount of candy that I will gorge on until I, once again, declare that I am never going to eat candy ever again.
Watching Horror movies that I know I will regret because it's Halloween and that's what you do!!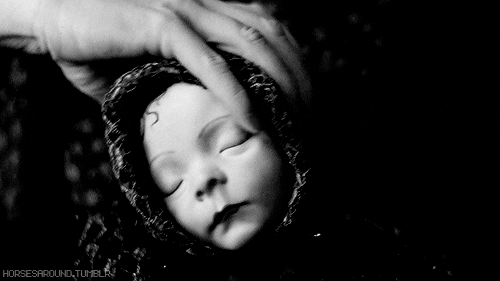 I will be spending the night hiding behind my pillow, stuffing my face, and watching our "Halloween Horror Marathon" consisting of all the Screams, Friday the 13th, and Michael Mayers movies. Of course we will have to finish the night with The Addams Family, you know Hocus Pocus has already been watched at least twice, so I won't be too scared to go to the bathroom alone.
What are you guys doing for Halloween? Seriously, what are you doing? I have to live through you, remember. 
Remember just because you aren't home doesn't mean you shouldn't celebrate your culture and traditions!
Happy Halloween! I hope your night is full of awesome costume parties, trick-o-treating at the best houses, mounds of candy, frightening festivities, and lots of fun!!
Xx Hayley